Our Top Upcoming Ethereum NFT Picks for Today
These are our top upcoming NFT mints in the Ethereum network. DYOR.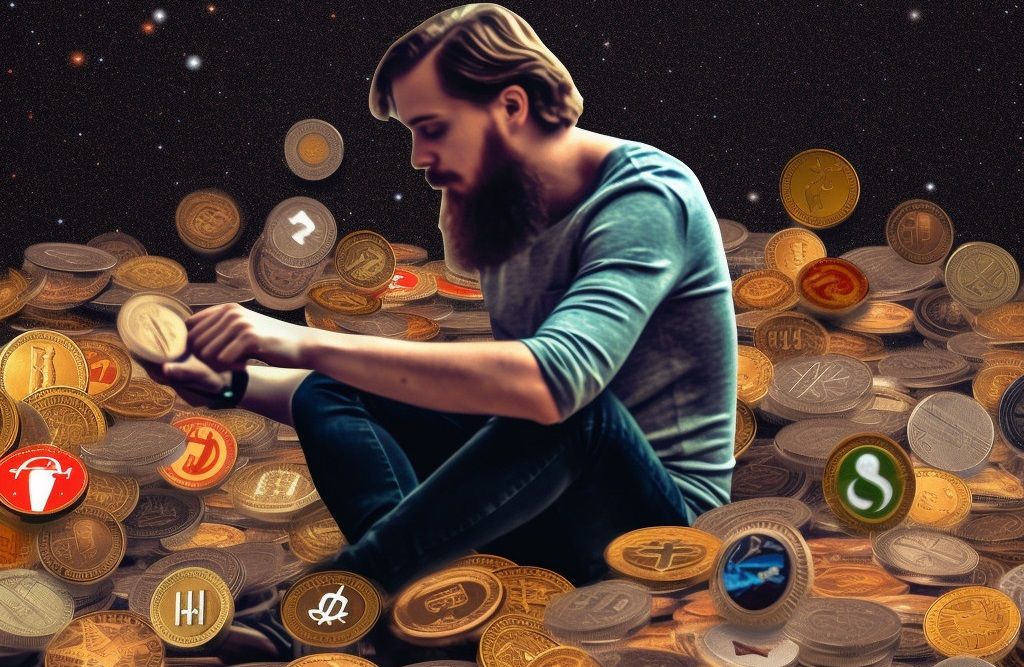 The NFT market is unpredictable. Sometimes we lose, and sometimes we win. So don't be hard on yourself for missing out on some NFTs that turned out as blue chips.
Even as our analytics tool provides insights into existing and upcoming NFTs, we still want to air our opinion about the promising upcoming projects to watch out for in the coming days.
However, these are only our opinions and not investment advice. So do your research.  
Disclaimer
:
Ensure you do your research before investing in any NFT or crypto project. Any information by Moonly isn't financial advice to invest in a cryptocurrency or NFT. Moonly is not responsible for any loss incurred while investing in any crypto.
DYOR
.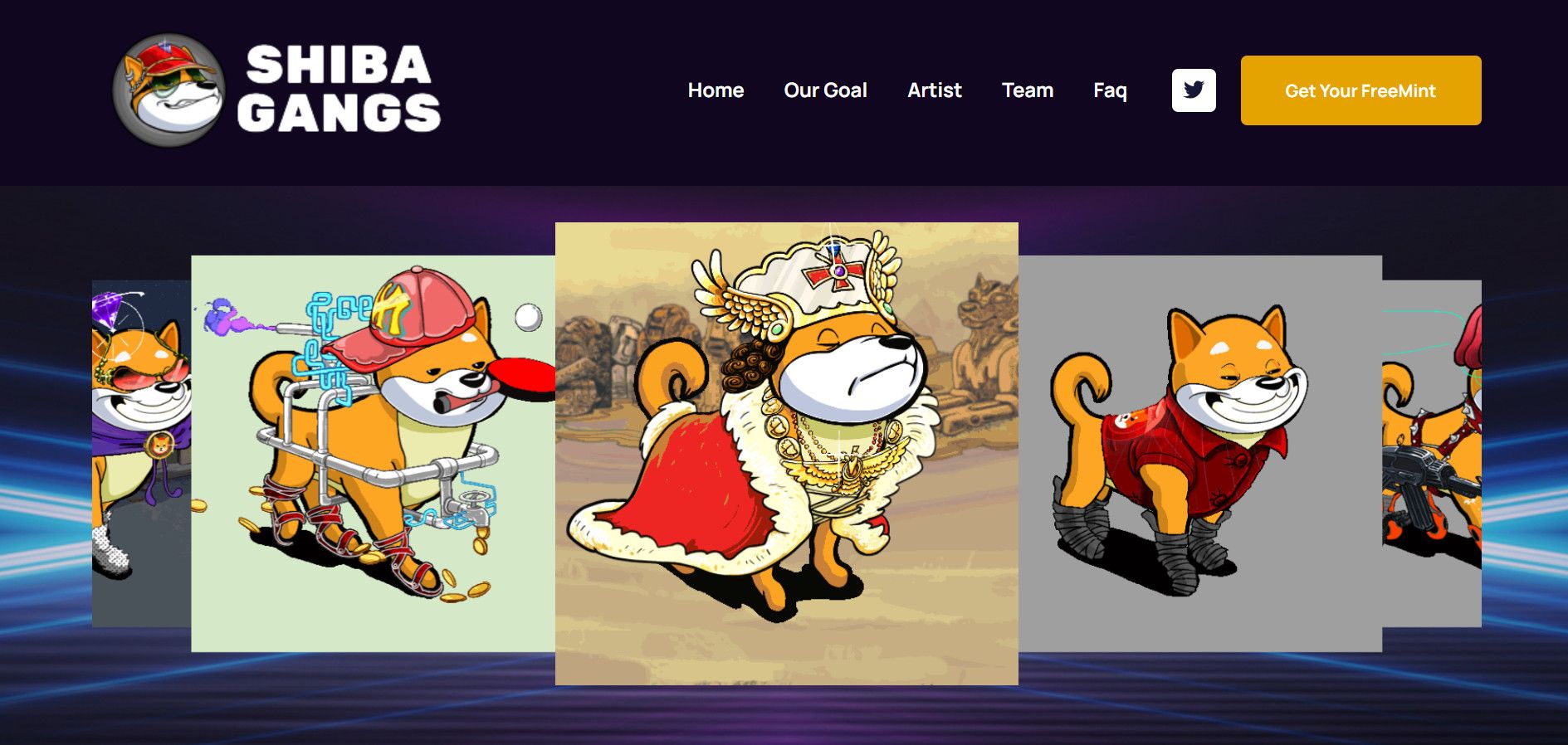 Banking on the cuteness of the Shiba dog, the Shiba Gang NFT hopes to gain community attention with support for the SHIBA community.
Shiba Gangs is a collection of 4444 Shiba dogs, minting on May 20, 2023. So you have roughly less than a day to decide if you want to get one of these cute animals. Although we couldn't gather Discord numbers, its Twitter stat is quite catchy at 22.4k followers.
According to the project description, the goal "is simply to deliver amazing artwork and build a strong and engaged community that can help us continue to develop the project with the power of holders." To learn more from the team, look them out on their official website.
The Shiba Gangs NFT is a free mint. Hence, you'll pay for nothing besides the gas fee.
Talking of one of the most promising NFT projects with a strong community of game freaks, you might want to check out this Katana Inu Forge 3D in-game NFT. It's a 5555 NFT collection minting on May 10, 2023.
Unlike others on our watch, the Katana Inu NFT is a set of deflationary tokens featuring a high-quality sword and spell PC play-to-earn (P2E) game that will attract Web 2 gamers to Web 3 via the Ethereum network. Katana Inu is renowned for its gaming platform. And regarding the upcoming mint's use-case, you can use it as PFP. Or you can use it to forge new "3D in-game items."
With the team prioritizing innovation above hype—the project has well over 61K Twitter followers and more than 22k Discord members as of writing. According to the team, addresses with a whitelist role will mint an NFT for 0.035 ETH. However, if you don't have a whitelist role, you can still mint the public phase at 0.040 ETH.
Although it's a popular project, jumping the train before the mint might earn you some pre-mint rewards.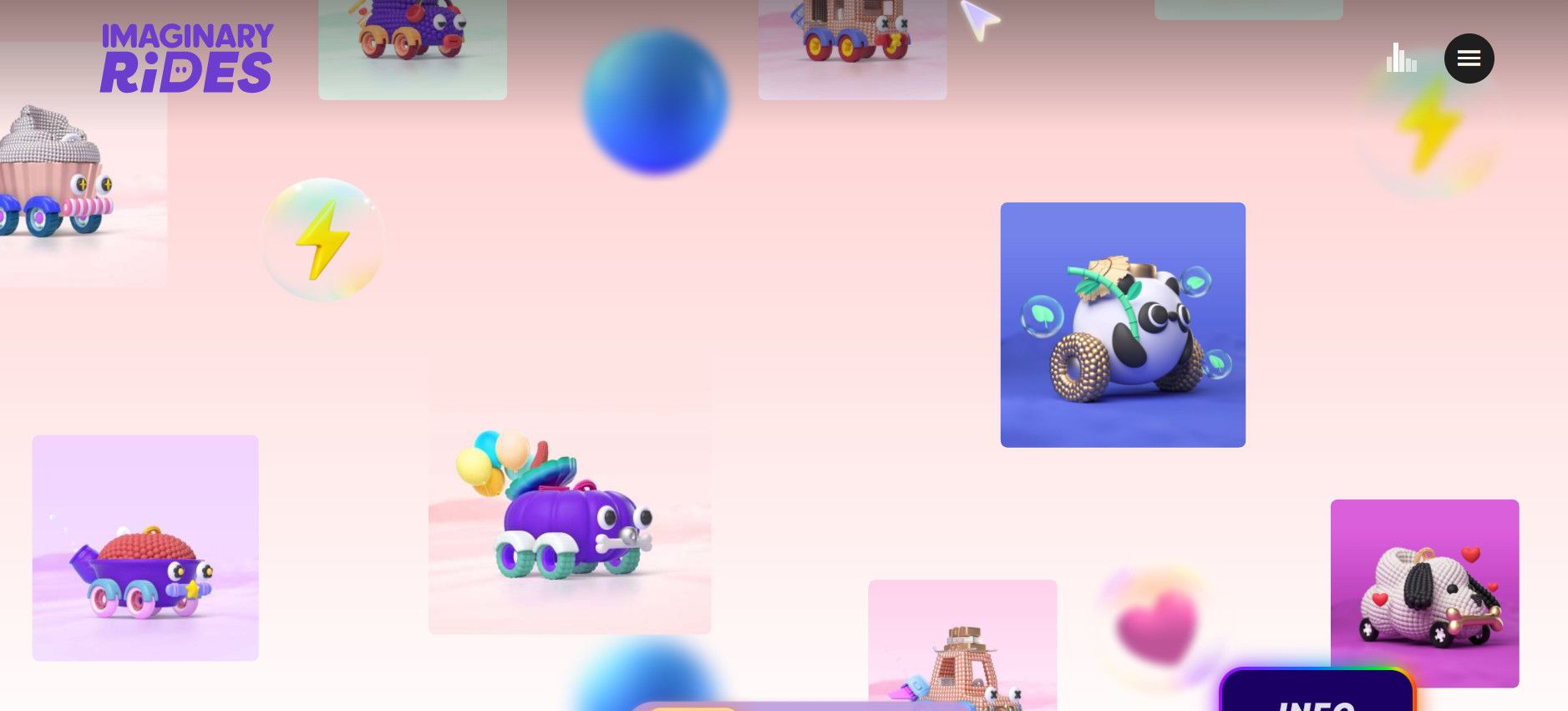 The Imaginary Rides NFT is another upcoming non-fungible mint in the Ethereum network with positive potential. A successful track record is all we look for in any project. And Imaginary Rides delivers that.
Minting on May 7, 2023, for 24 hours, it's the second NFT product of the team behind the Imaginary Ones, which already has a floor price of 1.189 Eth on OpenSea at the time of writing. This upcoming mint features 20,000 tokens with only 10,800 Mintable tokens tracking "world-class art crafted from scratch."
Although it says it won't offer a public mint, interested collectors can join a waitlist as directed on its Medium page.
The Imaginary Rides' parent brand has over 465k Twitter followers and 52k Discord members, boosting the project's popularity and adoption. Indeed, it's another upcoming non-fungible mint in the Ethereum network with positive potential.
The team's first NFT phase features 8,888 tokens taking their first rides into an imaginary scene. According to the project's roadmap, the Imaginary Rides NFT "opens up opportunities for licensing and merchandising, creating additional revenue streams and expanding the reach of the collection even further."
Although the Imaginary Rides NFT mint is pricey at 0.145 Eth, everyone who owns one will have access to the Imaginary Ones' ecosystem. It looks like a hard mint, though. But you can try your luck with the waitlist.
The Cyber Syndicate NFT is a collection of 3333 futuristic Sci-fi inspired 3D gaming avatars poised to take over the metaverse. The Cyber Syndicate NFT fresh mints will venture into the market on May 12, 2023, at a mint price of 0.105 Eth.
So you can hop in now, as you still have ample time to grab some minting offers. As of writing, it boasts 19k Twitter followers and over 24k Discord members, suggesting popularity and a potentially strong community.
Partnering with the Sandbox, Cyber Syndicate leverages the "Sandbox's land and game mechanics" to incorporate each NFT with Cyberpunk-inspired lore. To add spice to its value, it promises holders many valuable access perks and rewards for a futuristic use-case.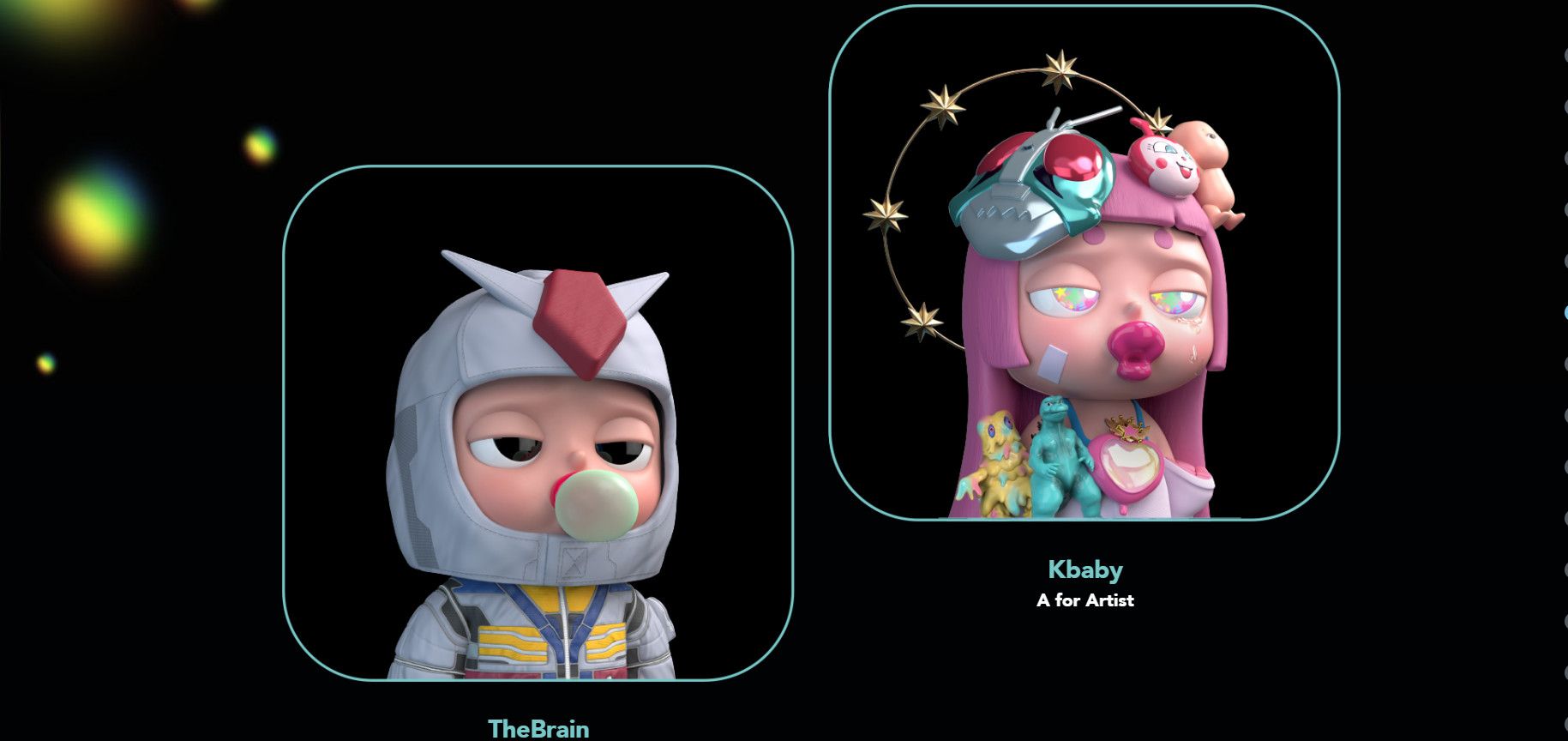 Here's an upcoming mint for fashionista Genzs in the Ethereum ecosystem. The BABESDNA is a collection of 9,969 algorithmically-generated 3D art designed for use-case in the metaverse.
It looks promising, with over 27k Twitter followers and 7k plus Discord members. Although the Discord number has dropped by approximately 0.05% in the last 24 hours, its 24-hour Twitter following is encouraging.
With the team looking forward to minting on May 15, 2023, you can grab one of these babes for 0.12 Eth.
To avoid contesting with teeming collectors during public mint, you can raffle your wallets for a pre-mint slot to buy before the public mint. Go to the BABESDNA pre-mint website to register your wallet address to access the pre-mint.
The project team says it's over-allocating slots. Hence, having a pre-mint still doesn't guarantee a hitch-free mint, as you'll still compete with other pre-mint slot winners. To be fair to early adopters, the BABESDNA team says interested collectors must join their Discord before May 10, 2023.
The BABASEDNA builds its intellectual property (IP) around never-growing babies with unique DNA variants that allow holders to personalize them.
Do Your Research
These are our top-five upcoming NFT picks for the Ethereum network. However, while we think they're of potential value, you might feel otherwise. While you look out for each, ensure you research deeply to be sure it's an investment path you want to thread. Remember, crypto is risky, and disappointment isn't news in the crypto space.
Our opinion isn't investment advice. Invest wisely!