OpenSea Launches Pro Marketplace With NFT Reward
The OpenSea Pro marketplace is pretty decent and worth looking at.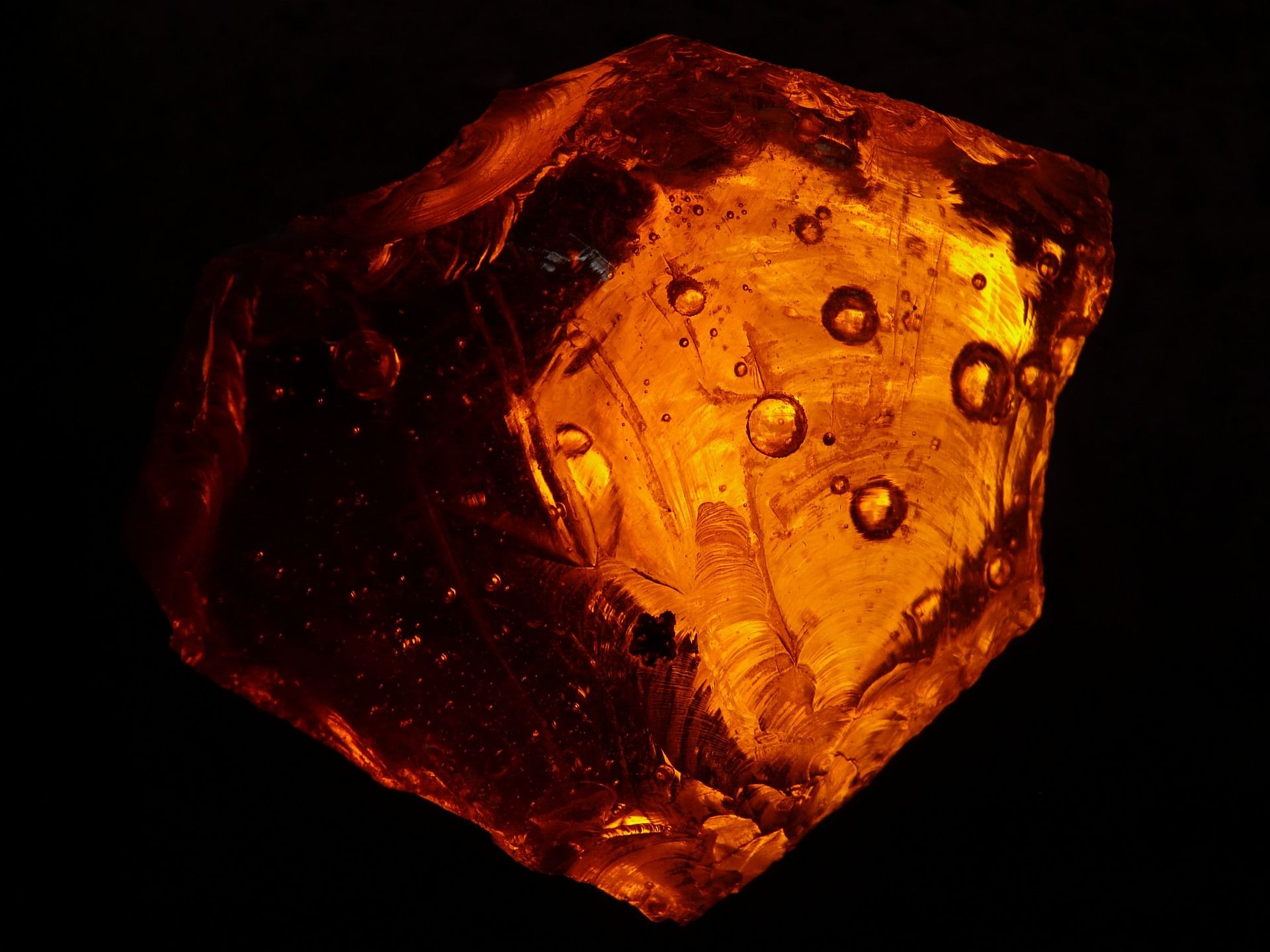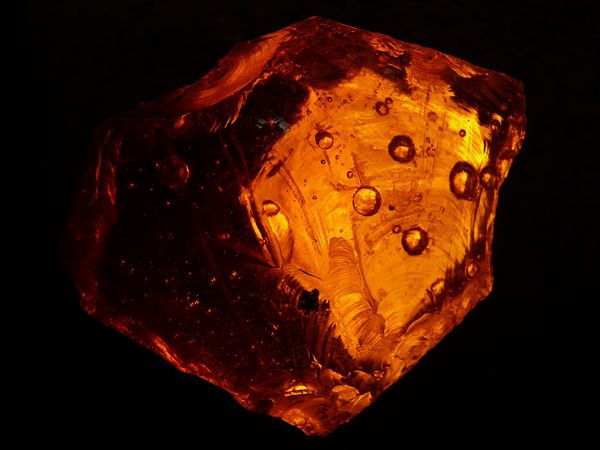 OpenSea has launched a no-fee pro marketplace aggregator, rewarding the dedicated Gem community with the Gemesis NFT. This development results from OpenSea's acquisition of Gem, "the leading NFT marketplace aggregator."
If you're wondering what happened to the gem.xyz address, there is nothing much, though. It only now redirects to a new domain and is available at OpenSea Pro. According to the acquisition note, "Gem will continue operating independently from OpenSea as a stand-alone product and brand. The Gem you know and love won't change."
Although OpenSea remains the top marketplace for NFTS, OpenSea Pro is a way of beating its stiff competition with the Blur marketplace. Blur launched its NFT aggregator in October 2022 and gained market popularity with an airdrop of its native token in February this year, trumping OpenSea in sales volume (at the time). Skeptics believed that Blur forced OpenSea to introduce the zero-fee perk.
How Does OpenSea Pro Work?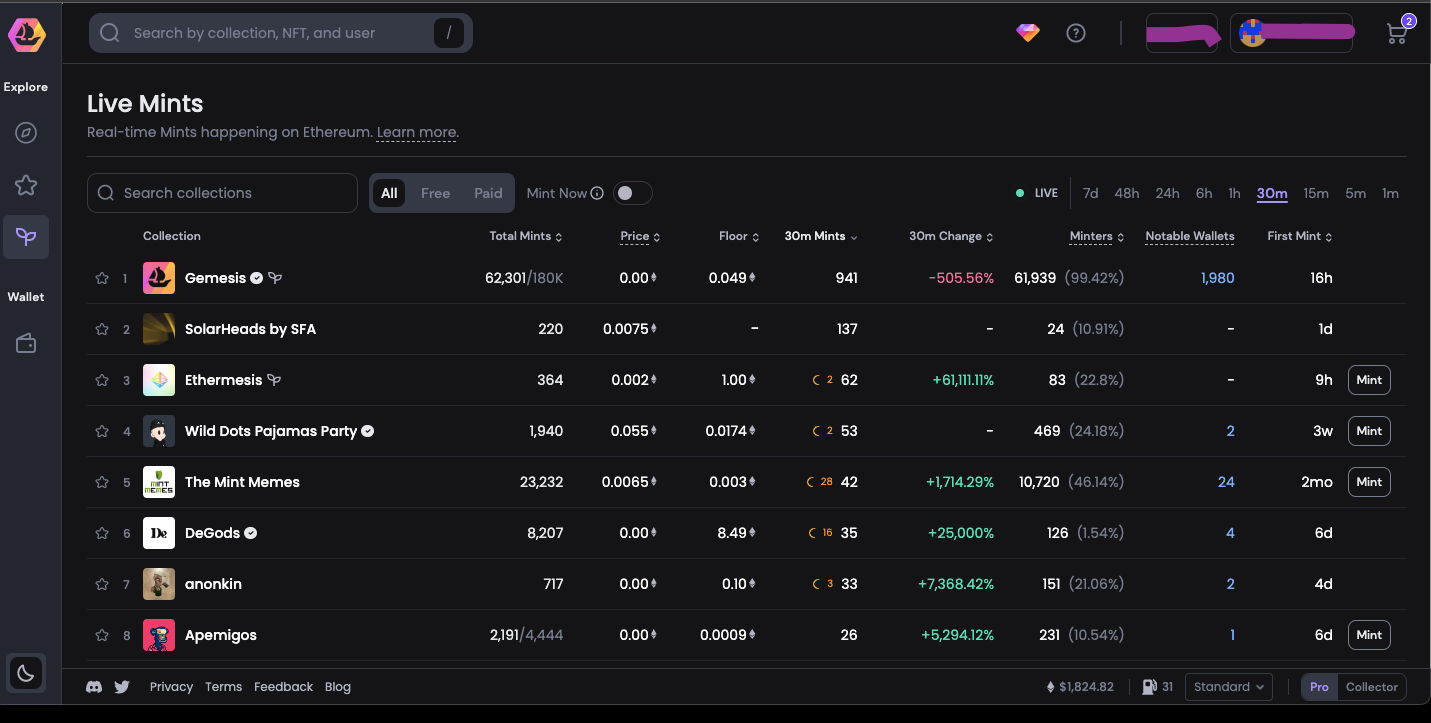 OpenSea Pro aggregates NFTs from over 170 marketplaces, making it the largest NFT aggregator in Web 3.0. NFT marketplaces, including X2Y2, OKX, Zombie Apes, Zora, Superrare, NiftyKit, and many more, make the list of supported NFT marketplaces.
"Gem lets you buy NFTs across multiple marketplaces with a single, low cost transaction and is known for its easy collection floor sweeping, and rarity-based ranking for collections."
OpenSea Pro is undoubtedly sensational. Not only can you peruse real-time and upcoming mints, but you can also mint directly from there using your connected wallet. You can sweep collectibles or buy individually. And if you want, you can add catchy ones to your watchlist.
The Gemesis NFT: How Can You Get One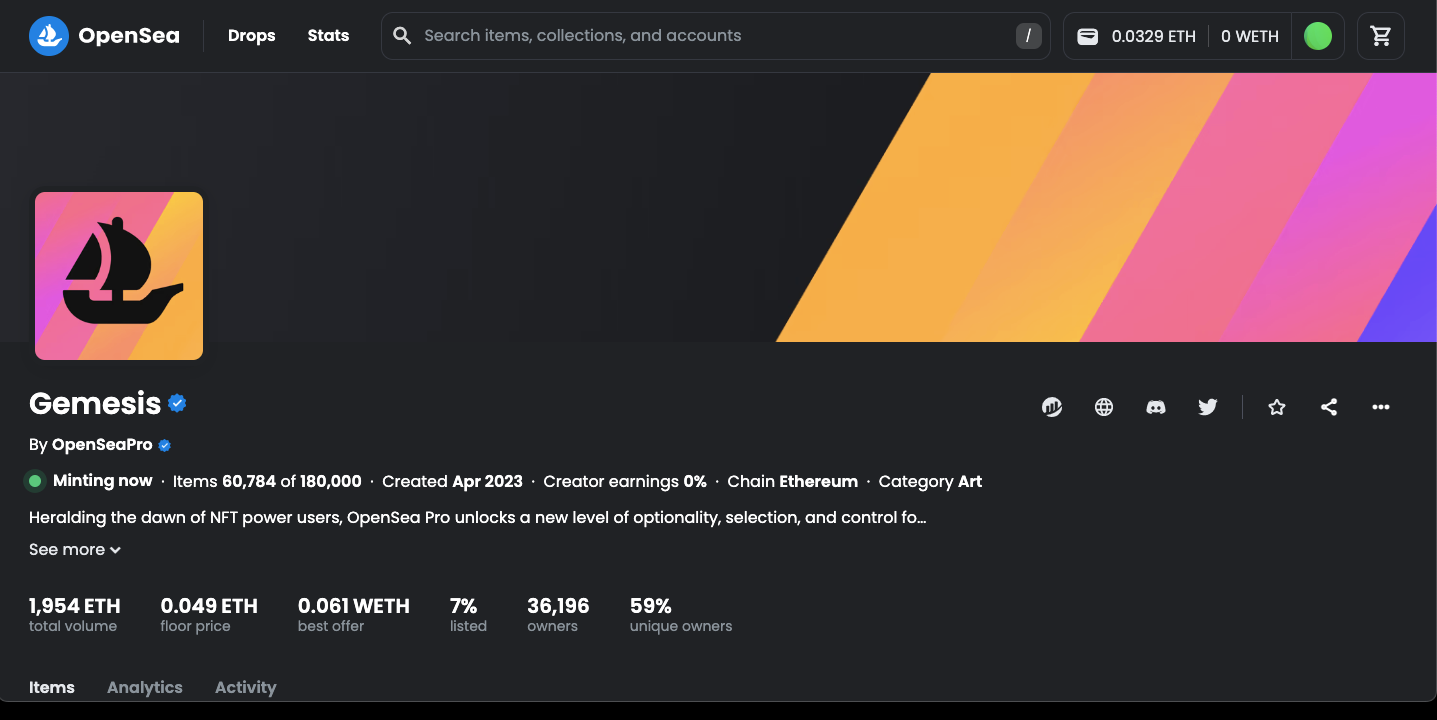 OpenSea launched the Gemesis NFT with the new whip to commemorate dedicated Gem users. Gemesis is a limited NFT edition of 180,000 items, and 33.6% (60,476) of collectors have minted so far at the time of writing. The Gemesis NFT is a free mint with a secondary market floor of 0.05 Eth as of writing.
However, the OpenSea Pro team says only users who have bought at least one NFT from Gem in the past are eligible to mint.
Supporters of the OpenSea Pro vision are also eligible, according to the NFT FAQ. "Apart from gifting the NFT to our community, the core team and key contributors that have helped bring the long-term vision of OpenSea Pro to fruition will also be eligible to receive Gemesis NFTs."
To avoid new users lurking around for rewards during mint, the OpenSea Pro team says it took a snapshot of patronizing users on March 31.
The Gemesis NFT doesn't offer any utilities. It's only a "gesture of gratitude" to the Gem community.
If interested but unqualified for the ongoing mint, you can buy one of these NFTs from OpenSea Pro or collect from OpenSea.