Moonly's Staking Service Goes Live, Introduces Eth and Polygon NFTs Data
As Moonly's Staking-as-a-Service goes live with ETh and Polygon NFT data on the side, it opens more collaboration opportunities for other NFT projects to use its tool.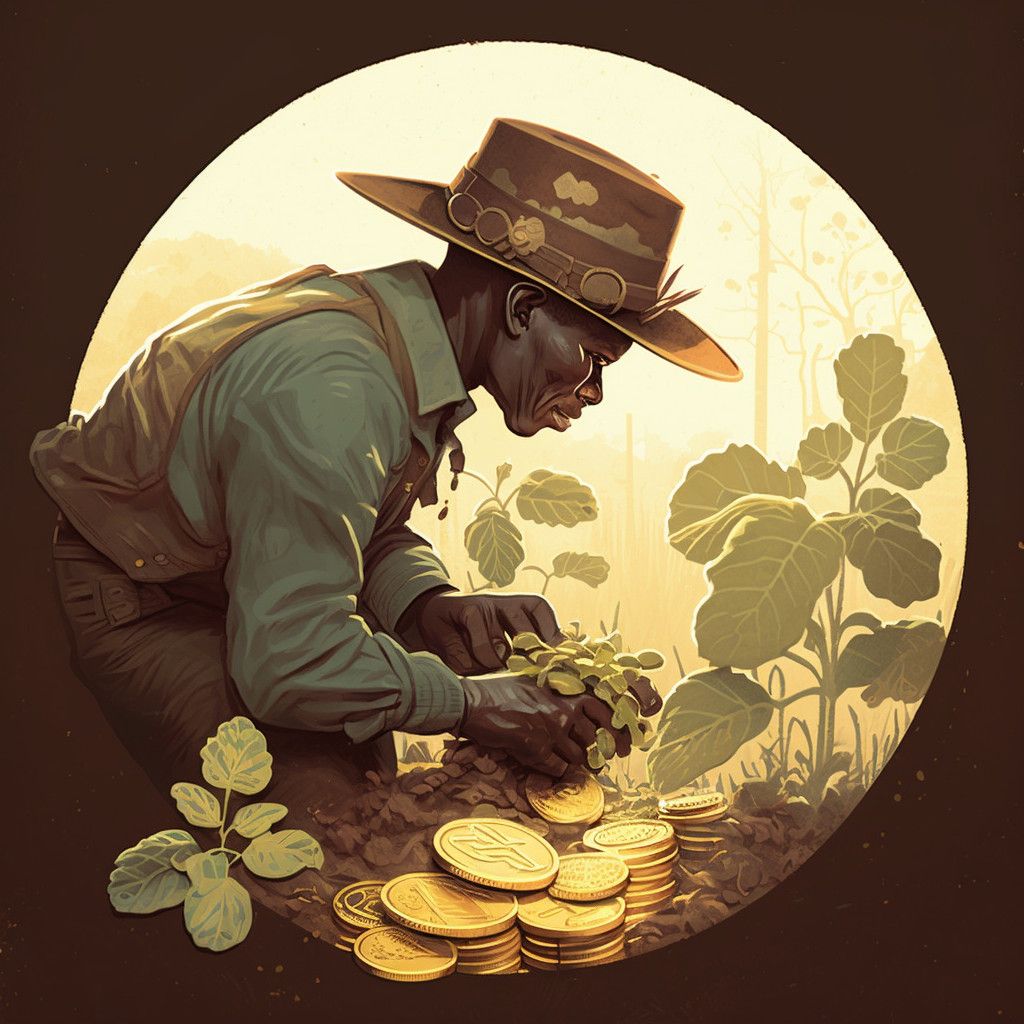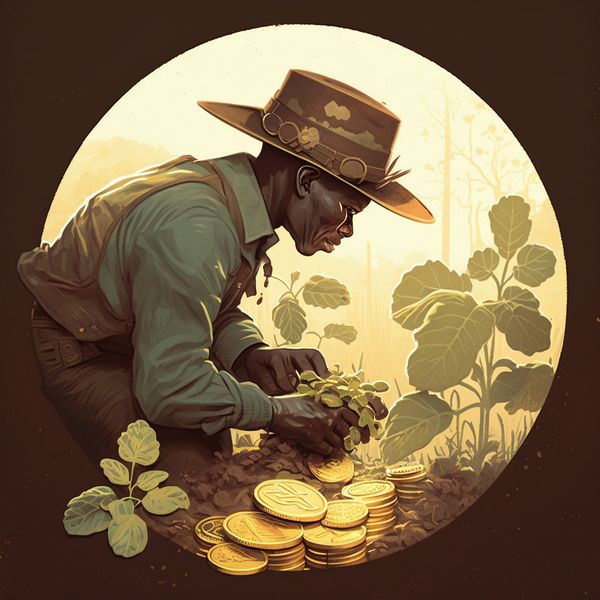 The long-awaited Moonly staking-as-a-service (SaaS) is now in production for builders and NFT collectors to stake their NFTs for a named reward.
However, while announcing on Twitter, Stefan, Moonly's founder, revealed, "We also silently introduced #ETH and #Polygon market stats." These are already visible on its NFT aggregator and analytics tool with a promise to serve users better in the coming weeks.
Moonly's SaaS is a game changer, allowing collaboration with other builders in the NFT community.
The new SaaS tool has recorded 863 Moonly NFT stakes with a 2000 Bonk daily reward since launching as of writing.
Moonly NFT currently rewards stakes in Bonk. However, Stefan announced on Moonly's Discord channel that the company will soon implement a more sustainable reward for Moonly NFT holders.
As announced on the Discord channel, "That is just the current reward, and it is helping us test in production without much cost. We will add better rewards soon and create a sustainable economy."
That only applies to Moonly NFT, though. Other NFT projects using the staking tool can create custom reward tokens for their holders.
The firm revealed that the essence of the SaaS tool is to boost Moonly's collaboration with other NFT projects while adding value to their existing structure.
Thus, NFT projects collaborating with Moonly on its SaaS tool will provide a straightforward, user-friendly staking option for their community. And this is a valuable way to support the community.
Moonly reiterates that it welcomes more NFT companies to use the SaaS.
The Kaimana NFT, another NFT project that onboarded the new SaaS moon ship, has recorded 764 holders staking their collectibles for the KAI token at 1.5 KAI daily—at the time of writing.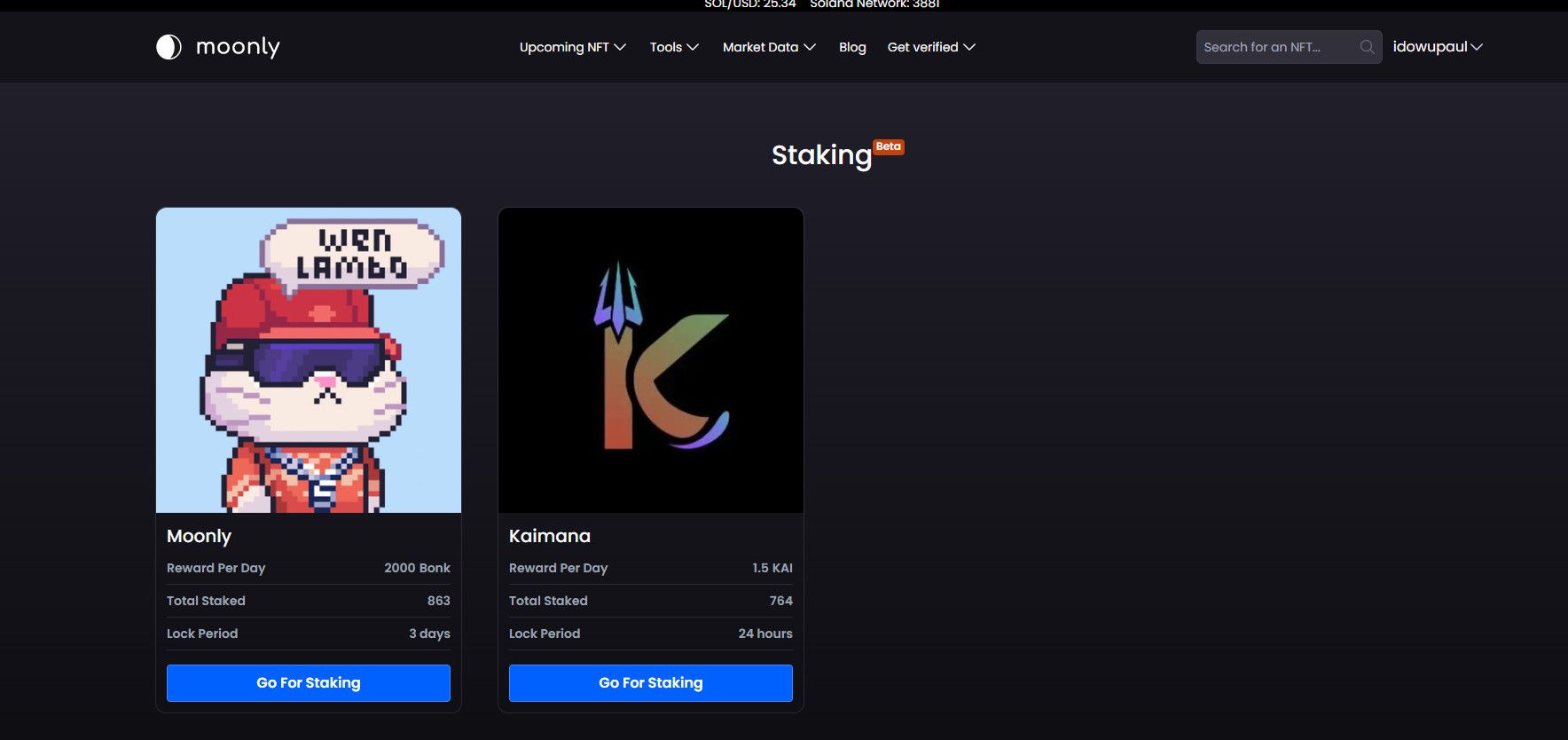 Moonly has shown that regardless of the hype, the power of an NFT project lies in the value it delivers to its community. The team builds at scale and has released more valuable tools in the past weeks.
While hinting at an NFT buy button integration and a sniping tool, Moonly also released its multi-NFT holder's verification tool last month—to allow holders of various NFTs to verify their holdings.