Genesis Files for Bankruptcy Protection: Here's What We Know
Here's the story behind Genesis Global's bankruptcy.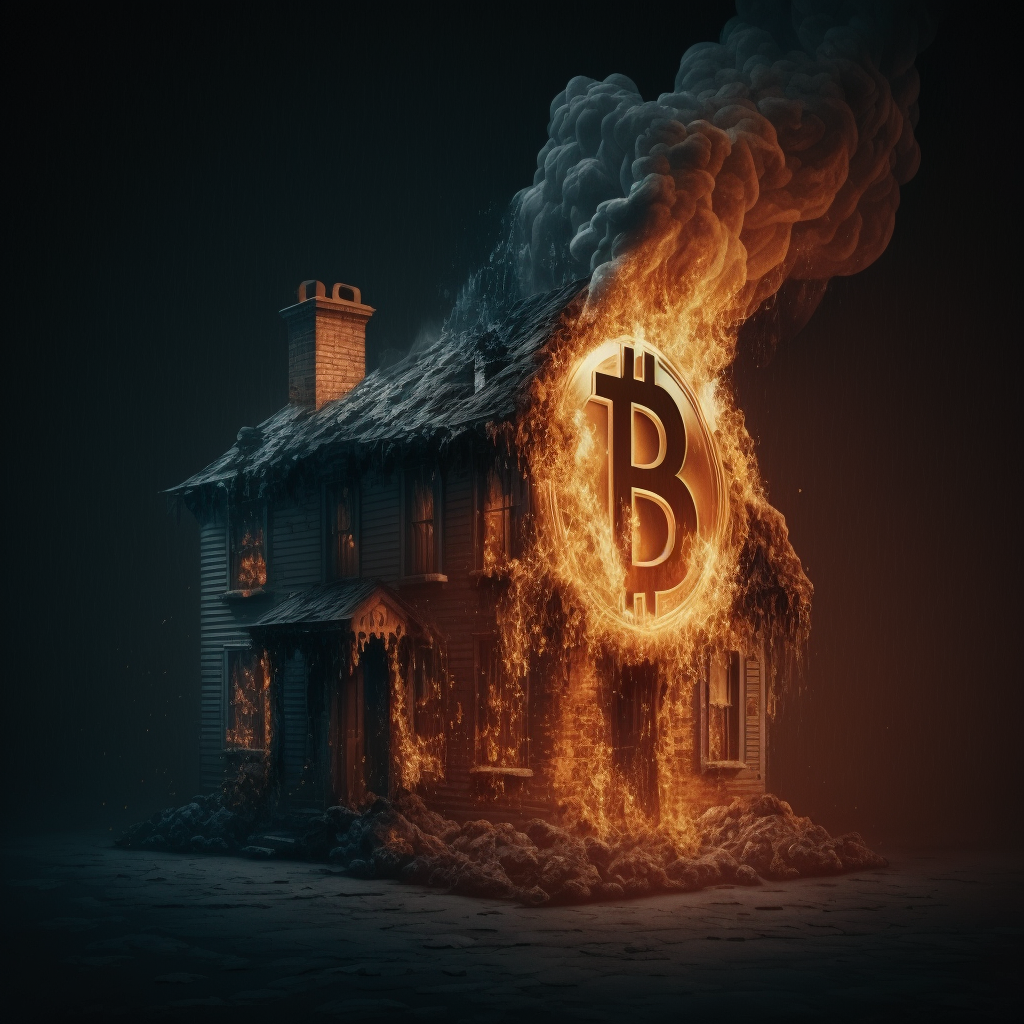 We thought we'd have some respite from the trend of crypto companies crashing. But Genesis Global is the latest to start the showdown in 2023. The Digital Currency Group (DCG)-owned brokerage, Genesis Global Holdco, filed for a chapter 11 bankruptcy in New York yesterday, January 19, 2023.
While the bankruptcy filing is ongoing, what factors led to this fallout?
The Story Leading to Genesis Crash
Genesis Global had struggled through 2022 from its exposure to Three Arrows Capital (3AC) and FTX; these companies crashed abruptly under chapter 15 and 11 bankruptcy in July 2022 and November 2022, respectively.
The FTX crash was a blow to Genesis Global, which couldn't hide its insolvency anymore. It paused all withdrawals from its platform after the FTX crash in 2022. Although it still managed to scale through last year, its fallout seemed imminent from its series of troubles.
From answers provided in an Open Letter by Barry Silbert to shareholders, DCG handed a $1.1 billion promissory note to Genesis Global after 3AC defaulted on the company last year. Although DCG's promissory note matures in 2032, according to Coindesk, the bankruptcy filing reveals that DCG owes the subsidiary company over $1.65 billion, with $575 million due in May 2023. The bankruptcy filing also shows that Genesis owes 50 of its creditors $3.5 billion. The creditors include big names like Gemini, Mirana, and Moon Alpha Finance, among many others.
Gemini Threatens DCG Post-Genesis Global's Fallout
The most significantly affected crypto creditor, Gemini, is owed $750 million, and the effect of the debt extends to Gemini's earn users. Reacting to the crash, Gemini's CEO, Cameron Winklevoss, expressed distrust towards DCG, Genesis' parent company in his January 19, 2023 tweet.
Cameron further threatened to take legal action against defaulters and didn't spare Barry, DCG's CEO, from his list.
This latest development, including Genesis' bankruptcy, doesn't look good on DCG. However, Barry had said in his letter that DCG doesn't have authority over Genesis' restructuring, considering that DCG still owes the company some debts and a promissory note.
In his letter, Barry was quoted in a FAQ answer, saying, "Because of the outstanding loans and the promissory note that DCG owes to Genesis Capital, DCG executives, including those on the Genesis board, have no decision-making authority related to any restructuring of Genesis Capital."
Although we've witnessed worse bankruptcy cases, this trendy crash calls for concern. It further exposes the volatility and unreliability of the crypto business. Well, as expected, volatility is a typical attribute of cryptocurrencies. Financial experts believe regulating crypto operations will prevent unprecedented financial losses.