Blur Soars as OpenSea Battles to Keep Up
The Blur marketplace woos NFT creators and traders with attractive perks as OpenSea tries to fight off the business-threatening competition.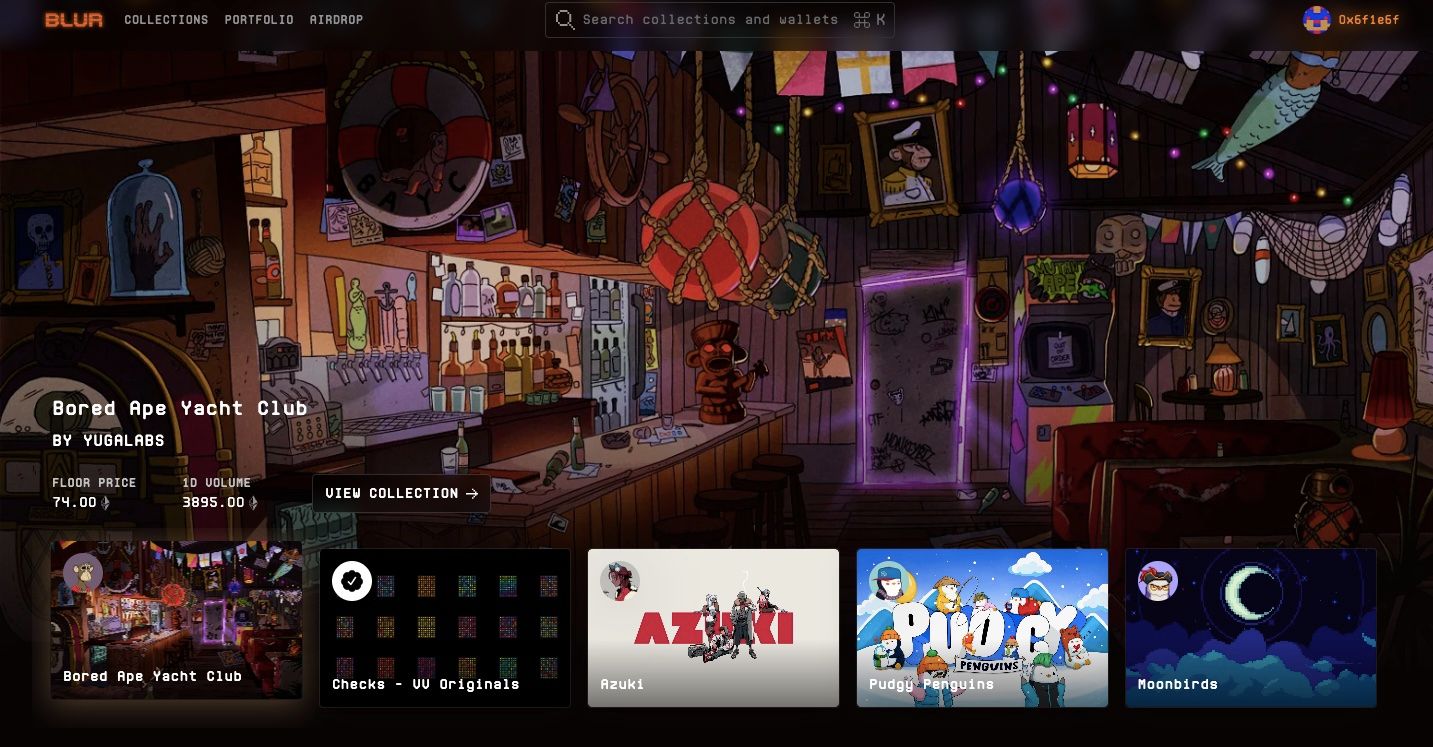 As of writing, the Blur marketplace is OpenSea's top competitor. The DapperRadar stats put Blur's 7-day trading volume to $98.58 million, surpassing OpenSea (which recorded $18.27 million in 7 days) by 81.5% in trading volume. Blur is a new NFT "marketplace for pro traders" who want faster and fairer transactions.

Blur's sudden popularity revolves around its perks and community-driven growth. On February 14, it airdropped its native token, $Blur, to active NFT traders and creators using its platform since inception. Hence, anyone who's traded an NFT on Blur in the last three months can claim the Blur token airdrop.
Blur's announcement of this claim spiked real-time transactions to an all-time high of 77400 the following day on the marketplace as more people strive to get a share of the token; this is due to a possible FOMO.
Competition has always been the order of the day in any market. And it seems Blur wouldn't stop at anything to draw traffic away from the largest NFT marketplace, OpenSea.
On February 17, 2023, OpenSea adopted a 0% transaction fee to keep up with the stiff competition of the new marketplace, which only launched in October 2023.
Motivated by the quest to outcompete OpenSea, Blur's pseudonymous CEO, Pacman, had urged users to block OpenSea in a February 15 post, citing flexible royalties among the reasons to stick to Blur.
In his blog post, the pseudonymous CEO claims that "Blur bids provide floor support, increased volume, and royalty revenue for creators. Disabling bids does not improve a creator's ability to earn royalties. It only harms it. We think there's a better way."
He further stressed that "Our preference is that creators should be able to earn royalties on all marketplaces that they whitelist, rather than being forced to choose. To encourage this, Blur enforces full royalties on collections that block trading on OpenSea."
More Perks for Users as the Competition Grows
In what looks like a demarketing of OpenSea, Pacman says, "It's important to note that Creators who implement the recommended option will be eligible to receive Season 2 rewards." Hence, when you list an NFT on Blur, you can block royalty marketplaces.
Undoubtedly, creators and traders look forward to Blur's offerings to earn more revenue. And its trading volume is taking the NFT market by storm. Blur keeps hitting hard on OpenSea and might outpace it as the largest marketplace if it maintains its consistent growth.
While we hope Blur maintains its market stance against OpenSea, the latter might further implement trader and creator-friendly policies as the competition grows.
Want to have a closer look at the new marketplace? Feel free to take a look at Blur.