Announcement #6 - Great day, team expansion, OpenSea, fixed sales stats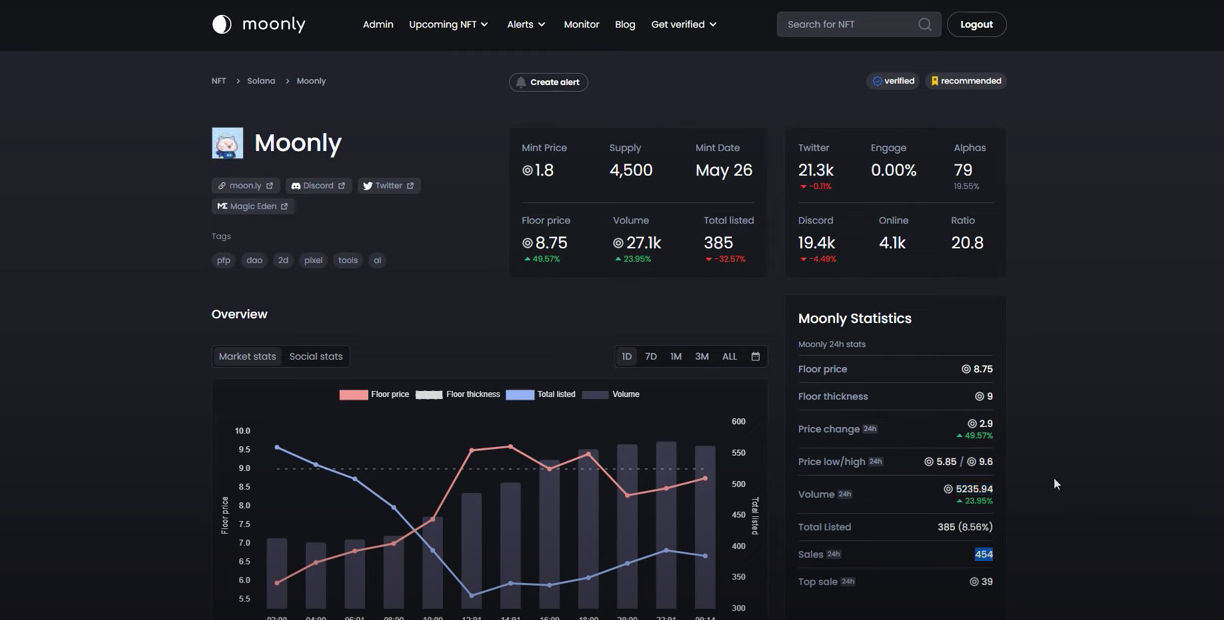 What is up everyone? Solid day, ah? Anyway, I recorded a video announcement, and it's shorter then last time, I promise.
If you don't have time to watch whole video, you can navigate through the chapters https://www.youtube.com/watch?v=HS2alCOdjDo.
Btw, feel free to share  like/comment, and subscribe to Moonly Youtube channel,  because this way we gonna reach people outside of our community and increase awareness.
☮️
Chapters:
0:00 What a great day
01:48 Team expansion
04:28 Open Sea verification
05:07 Not all projects are listed
06:28 Fixed sales stats
08:22 Roles for holders with multiple NFTs
09:27 Discord, raiding and mods