Announcement #5 - Don't be another kinderjaje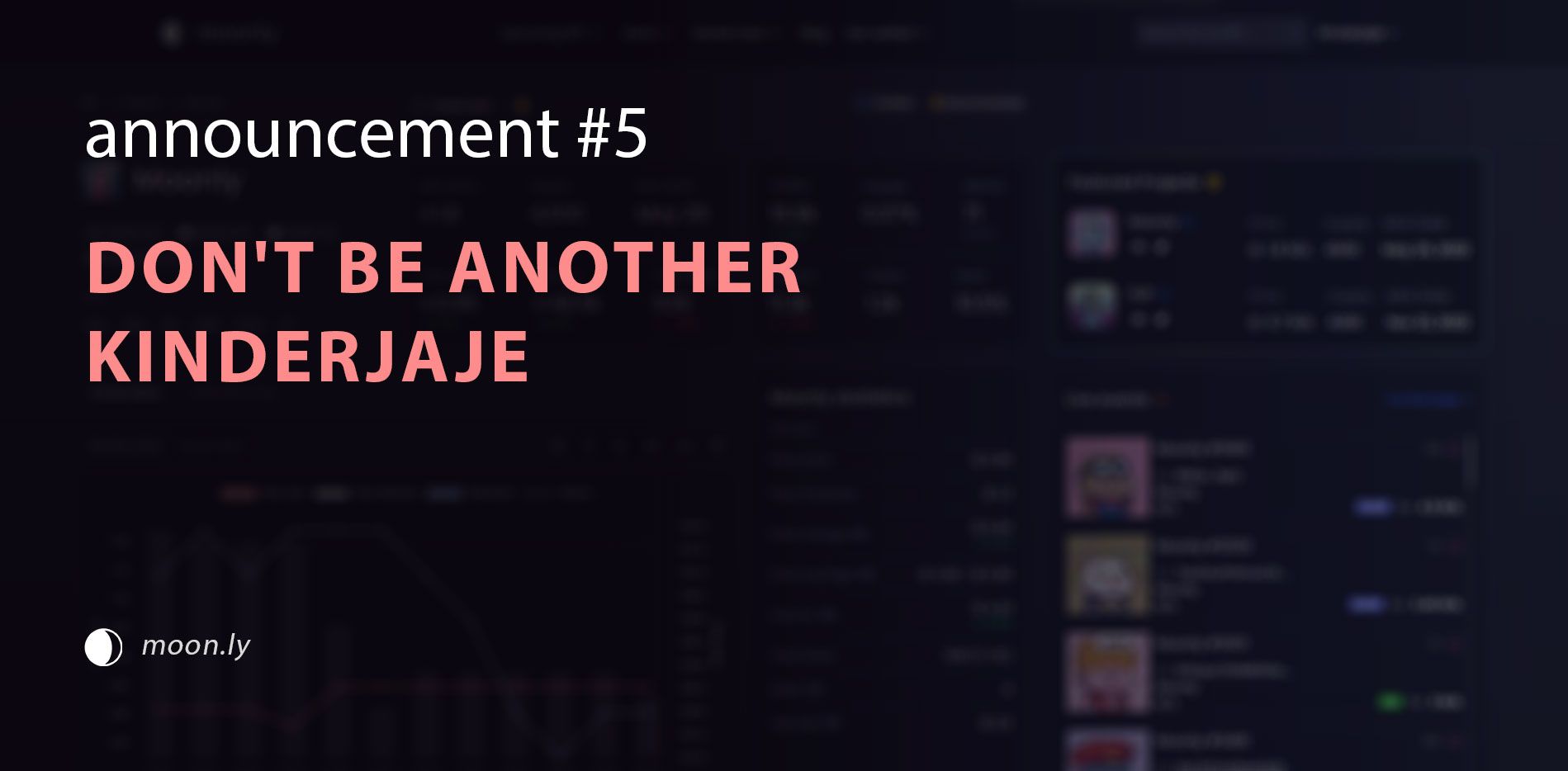 What you currently see on Moonly is just our base. Our long term ideas are beyond the analytics and simple mint calendar. Our previous project Automatio was the most complex project ever build. And Moonly comparing to it is like lemonade 🥤 🍋.

I sold BlockSmithLabs at 10 SOL.
Didn't have time to dive deep into project and understand where it's heading, since I was busy with Moonly. That is my story.
Don't be another kinderjaje with Moonly. Our vision is big, and execution is already taking place. We built good stuff with nothing, can you imagine what we can build with the resources we got from you?
Give us some time and you will not regret being early with Moonly.
☮️