Announcement #13 - An update on todays voice chat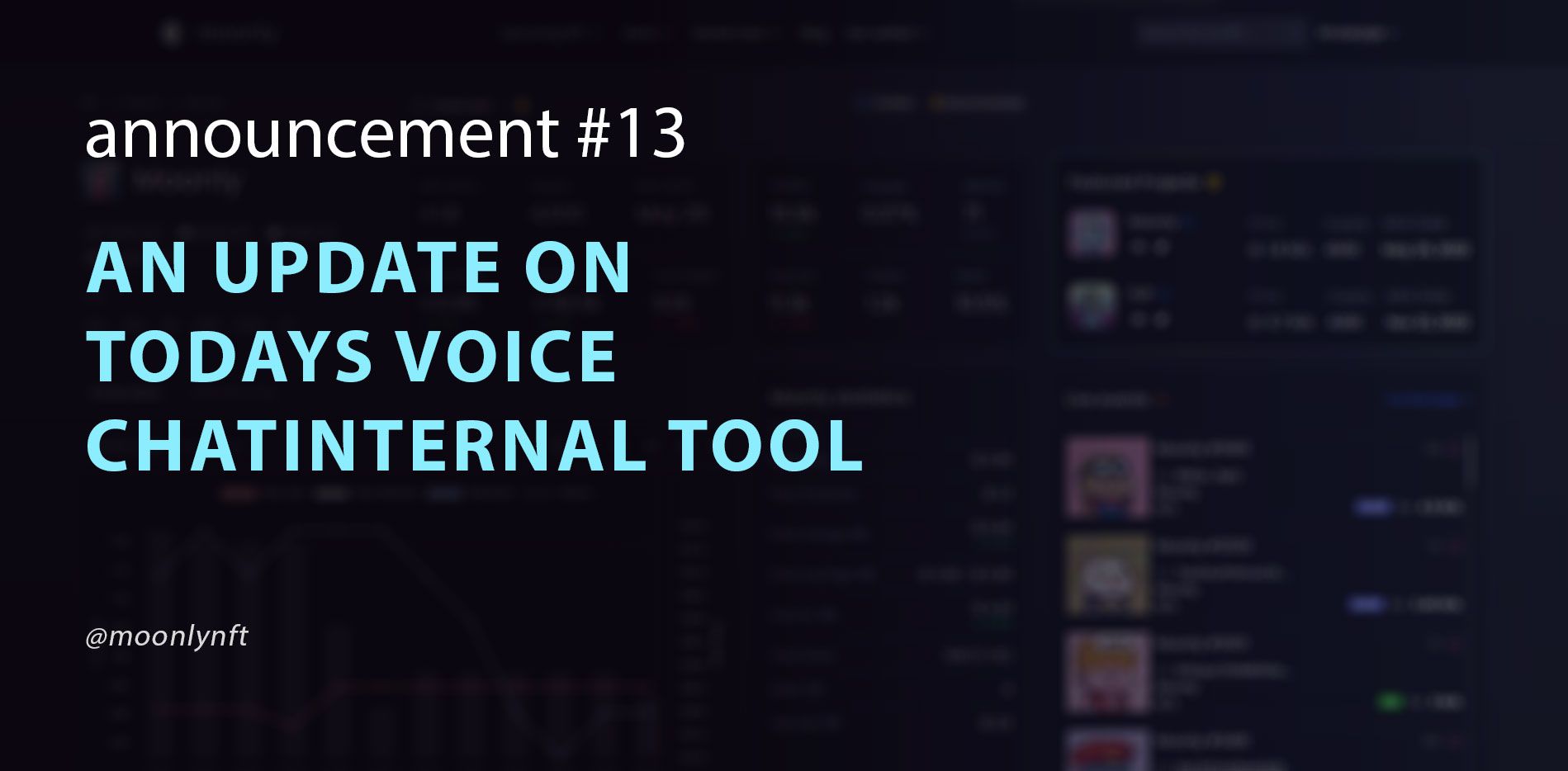 This is not an update on the Moonly feature, but more sharing some thoughts on today's Voice Chat and Moonly overall.
I feel sorry that I didn't record today VC, everyone should hear those dozen people that speak up and express their opinions, feedback and support.
Anyway, here is the video I just recorded for you
https://www.youtube.com/watch?v=HSVwyRJna6s.
For the people who don't have time to listen to the video, the real Moonly product update should happen by the end of the week.
Be good, stay positive and be patient.
Peace